Crossland High School "Class of '69"


Home of the 1969 Cavaliers . . . Temple Hills, MD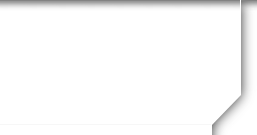 Becky I. Hickcox Cyr
Profile Updated:
May 26, 2022
| | |
| --- | --- |
| Residing In: | Deatsville, AL USA |
| | |
| --- | --- |
| Spouse/Partner: | David H. Cyr |
| | |
| --- | --- |
| Occupation: | retired beautican/direct sales - now homemaker |
| | |
| --- | --- |
| Military Service: | USAF |
| | |
| --- | --- |
| Children: | We have 3 sons - David 50, William 48, Matthew 47 and 3 daughter in laws - Courtney, Leslie and Cory. |
How did you find crossland1969.com ?
Reunion Committee
Single/Married/Separated/Divorced/Widowed
Married
Date Married:
December 19, 1970
How/Where did you meet your Spouse/Partner:
After high school, I worked the summer as a beautician before attending college in PA. That is where I met David (he's from Maine). I finished my first year of college, then went home and worked at the same salon, till we got married and moved back to PA.
Military Service? If so, Branch, How many years and Where serviced?
Well, I'm not the military member but I have put in my time! My Dad was in the AF when we moved to Camp Springs, was stationed at Andrews AFB . Then David joined the Air Force in 1979 after college and we were able to live in many wonderful places over the 32 active duty. We were stationed at Vance AFB in Enid, OK, Eielson AFB in Fairbanks, AK, Griffiss AFB in Rome, NY, Keflavik Naval Air Station in Iceland, Maxwell AFB in Montgomery, AL, Bolling AFB, Washington DC, National War College at Ft. McNair in Washington DC, MacDill AFB in Tampa, FL, Pentagon,in Arlington, VA, Ramstein AFB in Ramstein, Germany, Langley AFB in Hampton, VA, then back to Maxwell AFB and back to Bolling AFB. As of April 1st, 2011 we are now retired!!! We lived, worked and enjoyed the AF life for 32 yrs! We have just moved back to Montgomery, AL to be here with the kids and grand kids.
But David's retirement lasted 9 months before he took another job. He is the endorser for the NEA for about 100 Chaplains of all branches of service. So with this job he is able to work from the house and we do some traveling visiting our chaplains. He did that job for 4 yrs before totally retiring.
We sold our house in town and moved into our camp on Jordan Lake. We are in the process of building our forever house.
Grandchildren:
We have been blessed with 6 wonderful grand kids - Mary Alex 20, Luc 19, Ellie 18 and Sophia 7. Mary and Ellie are our son David's girls. Then Luc and Sophia are Bill's kids. And then two step grandkids from Cory and Matthew ... Christopher 28 and Cassidy 20. All our kid's live in the Montgomery, AL area. That is why we live here!!!
What have you and your family been doing since graduation:
51+ years … After I married, we moved back to eastern PA for David to finish college. Then he accepted a church in western PA where he pastored for 2 ½ yrs. During this time he had applied for the AF and we were waiting for an opening. Once he joined the AF, we then started the life of traveling. Not only have we lived in many places but I have been able to visit many places too, all over the USA and Europe.
I have worked off and on during the years as a beautician, childcare provider, seamstress and Regional Advisor with The Longaberger Company. I have enjoyed volunteering for many groups & organizations. But the best has been being a mom and now a grandma. It is true what they say about being a grand parent – they hold your heart in their little hands.
Now retired and enjoying family and friends. We built a house on Lake Jordan as our final "Home".
School Story:
(If you are a Guest Member please describe your relationship to the Class of 1969)
I remember Helen Hunt picking me up, almost every day for school, along with Sharon Mauney & Rose Mary Hoke. Then we would go to the little store on Allentown Road and get Twinkies & Cokes for breakfast (the thought of it makes me ill now!) LOL
… typing class with John Rosser & Alan Wood - a lot of laughing and I still type with only 2 fingers BUT fast!
… The Miss Crossland Pageant - what an experience – I was so shy, during that time of my life. Bob Bosler helping me with the arch... (WOW! What a different time that was - who would make a brides trousseau for her talent as a high school senior! We have come a long way in 40+ yrs.)
… attending the plays, sporting events, band & choir concerts, to cheer on my classmates
… the many hours spent in the vocational wing, taking classes from Mrs. Wiseman. and making life time relationships with Janet Diggs, Sharon Mauney, Sharon Volm, Leslie Cook, Linda Zupancic and Ida Woodward.
… shaking hands with President Johnson when he visited Crossland and came into our cosmetology class room.
… seeing my Mom each day, when I went through the lunch line (she worked in the kitchen & also as the cashier).
... skipping school only once with Larry Estepp ... we went downtown into DC
... going to the track meets in the area with Bob Bosler
And after all these years – I wish, I had gotten to know so many of my fellow students that I admired – so I'm looking forward to seeing you again soon.

Both of my sisters graduated from Crossland too - Carol (Hickcox) Satterfield in 1967 - Carol passed away in June 2017
Joyce (Hickcox) Ratcliffe in 1974 - Joyce is living in FL.

Some may not of know that my Mom worked there in the school cafeteria during my HS years. My parents moved to FL in 1990. My father passed away in 1992 - at least they had a couple of years to enjoy retirement together. Mom moved into an Assisted Living Center in The Villages were my sister lives for her last 3 years. She was 95 when she passed peacefully.

Over the last 20 yrs or so years, a group of my classmate-friends, have gotten together whenever I would come in town. I came across these pictures and will add more as I find them ... boy have we changed!!!

Plus since the 40th reunion I was able to get to reconnect and get to know Cindy Wert Rohls, Betty Bush Waldron and Cathy Benner Tosh. We have become good friends these past 9 yrs taking trips together and visiting each other at their homes. Life is good with good friends.