Crossland High School "Class of '69"


Home of the 1969 Cavaliers . . . Temple Hills, MD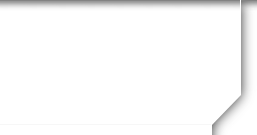 James (Jimmy) M. Skinner
Profile Updated:
August 1, 2023
| | |
| --- | --- |
| Residing In: | Roanoke, VA USA |
| | |
| --- | --- |
| Occupation: | Retired Roanoke County Building Technican and Dee Jay |
Children:
David, born 1969 passed 2021
Brian born 1971
How did you find crossland1969.com ?
Email from Classmates.com
Single/Married/Separated/Divorced/Widowed
Married
Date Married:
November 13,1976
How/Where did you meet your Spouse/Partner:
We met at The Tin Dipper in Beltsville Md. After both of us went thru divorces, I have definitely found the love of my life for 46 years now.
Grandchildren:
Rachel, June 1996

Emma, February 2002

Nicholas, May 2002

Katie, March 2004

Hope, July 2004

Landon, July 2007
What have you and your family been doing since graduation:
After working 10 years at the Gov't Printing Office, we moved to Roanoke Va. in 1980, sent our 2 boys to college and now have 6 grand kids. I worked at Piedmont/USAir until 1998 when they closed the hangar then went to work for the County of Roanoke as a Building Technican and have been here since. I Dee Jay on Wednesday night's for Carolina Shag Dancers and Line Dancers. I have been a member of The Association of Rhythm & Blues Dee Jays since 2005 and I have now been accepted to the Association of Beach & Shag Club Dee Jays. That is a real honor to me. I have also been a Professional Bowler since 1996 on the Regional tour. I don't get to the tournaments as often as I would like, but do a few here & there. I also have a 1936 Chevrolet street rod that we enjoy riding around town. My mom went to be with God in Heaven on April 23 2011 and Cheryl's mom on June 22, 2011 just 60 days to the day. We miss them dearly and we were so honored to have been able to take care of them while they were here. Oldest Granddaughter graduated from Va Tech in 2018 and her sister is now at Va Tech. The younger sister has been accepted at ETSU along with one more granddaughter from S.C. My oldest son passed away from Covid on May 26, 2021. Never suppose to bury one of your children. The oldest grandson is studying to be a Master Chef. Cheryl & I moved into Senior independent living. Peaceful. My sister has now joined our parents in heaven back on November 5 of 2022.
School Story:
(If you are a Guest Member please describe your relationship to the Class of 1969)
I really enjoyed the vocational printing class with Mr. Powell along with having my picture taken beside President Johnson when he came to dedicate the school. I would have given anything to have been able to be at some of the past reunions. Time really goes faster as we grow older.