Crossland High School "Class of '69"


Home of the 1969 Cavaliers . . . Temple Hills, MD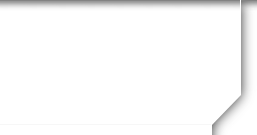 Joan E. Travers Ericksen
Profile Updated:
June 17, 2011
| | |
| --- | --- |
| Residing In: | Rockledge, FL USA |
| | |
| --- | --- |
| Spouse/Partner: | George Ericksen |
| | |
| --- | --- |
| Occupation: | CNA/attending Pikes Peak Community College |
Children:
We have six girls and a son. Kristen Joy Martin, 37 yrs. old, is Women's Coordnator at Hillsboro Community More…

College in Portland, Oregon. Kelly Lynn Saucier, 35 yrs. old, is an Air Traffic Controller, at Air Force Academy. Keren Ann Macklin, 34 yrs. old, she models, does photography & helps her husband run a Title Co. in Sarasota, Fl. Heidi Dawn Houston, 32 yrs. old, she is a Co-Pastor and Preschool Teacher in Healy, Ak. Charity Georgi Dawsey, 30 yrs. old, Teacher in Tampa, Fl. Melissa Brit Haj, 27 yrs. old, is a Massage Therapist, attending USF in Tampa, Fl. Peter George, 21 yrs. old, attends Pueblo Community College, Colorado studing to be a Firefighter.
Yes! Attending Reunion
How did you find crossland1969.com ?
Becky Cyr
Single/Married/Separated/Divorced/Widowed
Married
Date Married:
June 5, 1971
How/Where did you meet your Spouse/Partner:
I met George in the Fall of '69 while attending college. In January of '71 I began work at Andrews AFB as a clerk-typist until George graduated in May, we were married a week later in Camp Springs, Md. We have been happily married for 40 years, have seven children, eight grandchildren and one step-grandson.
Grandchildren:
Kelly's daughters: Jocelynn Elizabeth Gilmore, 17 yrs. old, is a Senior @ Mesa Ridge HS, Colorado Springs, Co. She is plays volleyball. Caroline Scout, is 6 yrs. old. Also, Kelly has a step-son, Christian Saucier, who is 11 yrs. old.
Charity's daughter: Cherish Faith Dawsey, is 10 yrs. old, and in the 5th grade.
Keren's son: Nathanial Thomas, is four yrs. old.
Heidi's daughters: Karina Tessa, 3 yrs. old and Emmalee Carin, 6 mo. old.
Kristen's twins: A boy Braeden Rane and a girl Kaia Rose Martin, they are 3 yrs. old.
What have you and your family been doing since graduation:
We lived for two years in Staten Island, NYC where I was a clerk-typist at Brown/Richmond College. We moved to Largo, Md. where I was a clerk-typist at Andrews AFB, & Geiorge was a Deputy Sheriff for four years, having three daughters. George's job took us to Beecher, Wis. (75 mi. north of Green Bay) where he was a Minister for eight years & built a dome church on hyw. 41, and we had three more daughters, while I was a stay at home mom. We lived in Marlow, W. Va. (near Hagerstown Md.) & traveled w/ daughters singing, for one year until moving to Purcellville, Va. (Northern Va.) where George ministered for ten years, and I worked as a secretary and finally had our son. We moved to Lutz/Tampa, Fl. in 1997 where George ministered for five years and semi-retired. I worked as a teacher's aide, nanny for a family, and a school bus transportation assistant, during this time. We moved to Colorado Springs five years ago where I helped with grandchildren, was a school bus monitor, and am now a CNA and attend Pikes Peak Comm. College studying nursing. Since January I am residing with my sister, Ruth, in Rockledge, Fl. helping our mom.
School Story:
(If you are a Guest Member please describe your relationship to the Class of 1969)
Jr. yr. English class w/ Bob Bosler, Jan Farmer & the young "blonde" teacher, Saddie Hawkins Dance, working on the Homecoming float, Homecoming Dances, Bob Bosler's backyard party, half days then going 2 Ft. Wash. Park, walking up the Wash. Monument then running all the way down, Senior skipday, co-ed volleyball during P.E. class, hayride, Christmas working @ G.E.M., Fri. & Sat.'s mtg. @ Jr. Hotshoppes 2 check out where the "parties were happenin" & everyone showing up, my ride--Becky Hickcox Cyr's mom & walking home w/ Becky..., watching Stephen's Jazz band practice, football, basketball, baseball games, track meets & State @ Tyson's College, after sch. tennis @ the park, back road rides, fishtailing & doing donuts, racing on the Beltway (95), pool in my rec. rm. & @ Sandy Moen's, working @ Hecht's Co., grad. @ Md. U, summer of '69... pool parties, raining all day & cold in Ocean City having a wool blanket 2 stay warm, carnival rides, rollerskating, Temptation's concert, dinner & movies, drive-in movie "Romeo & Juliet", Rock Creek Park, Fletcher's Is., Hawaiian party & camp fire @ Chesapeake Beach, miniture golf, tee shirts w/'69, peace symbol sign, watching sit-ins in Wash. D.C., Shoreham Hotel, Mechanical Drawing class, Bio. class singing " Good Vibrations" by the Beach Boys.
Posted on: Oct 11, 2015 at 4:33 AM