Crossland High School "Class of '69"


Home of the 1969 Cavaliers . . . Temple Hills, MD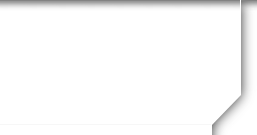 Karen Ryan Crawford
Profile Updated:
September 8, 2014
| | |
| --- | --- |
| Residing In: | Temple Hills, MD USA |
| | |
| --- | --- |
| Occupation: | Bankruptcy Specialist/Paralegal and Dog Groomer |
Children:
2 Children. Crystal 38 and Jimmy 37. Both have grown to be such great kids and boy what work ethics More…

they have! Both are workhorses as their Mom was. Crystal soon to get her degree in Criminology and hopes to find a job in Hawaii where her husband is being transferred to in June, 2014.
How did you find crossland1969.com ?
I think it was Facebook back when the site first started.
Single/Married/Separated/Divorced/Widowed
Divorced 9-1992
Date Married:
October 3, 1973
How/Where did you meet your Spouse/Partner:
I was at an Irish Pub with a date, and this person sat next to us and started buying our drinks. He started talking to me and later asked for my number. I didn't write it down; just told him what it was. When he asked for it again when we were leaving I told him "I gave it to you once and if you were interested you would remember it." Weeks went by and I forgot about it and darned if I didn't get a call and it was this man again. I had broken up with my boyfriend of that time. Sure enough he found the number and our number was not even published. He was in the Navy and stationed on Ft. Belvoir. Started dating and I guess about 4 or 5 months later we were married. Looking back I see things that I should have noticed but being young did not actually see or chose to ignore. We were only married for 8 years and the best thing to come out of it were my kids, Crystal and Jimmy. I was also able to travel and lived in Sicily for 2 wonderful years!
Grandchildren:
3 Grandchildren. Elysia 13 & Briella 18 months, and Jimmy 13. They are such beautiful children and grandchildren! My loves and so proud of them!
What have you and your family been doing since graduation:
Wow! What a trip! Married 8 years and had 2 beautiful children. Husband was in Navy so we traveled to different places. One that I loved was Sicily. Lived there 2 years. Lived at the base of Mt. Etna and would sit out on the balcony and watch the volcano spew fire. What a gorgeous site! Flew over Mt. Etna at close range and what a scene to see! Son born in Naples. Hospital was right at the base of Mt. Vesuvias. Would live in Europe again! Divorced after 8 years and raised my kids on my own. Loved being single, loved being in my 30's; my best years! Went back to college at 40 and obtained my BS in Paralegal Studies. Worked in various Law Firms and found that I am just not the fondest of attorneys. :) Only because so many don't accept that those Paralegals/Legal Assistants, who they see as less than they are, can also be intelligent independent people. No offense intended here! :) Had the family home renovated and now live there with Fran ('68). Rita ('70) moved out and went to NC where she has wanted to live for years. Have 3 bull terriers who I love dearly. The breed is not for everyone but they are funny and obnoxious at the same time, and love their humans! Was given my first bully in 1992 and have had bullies since then. Such a unique breed. I have also done fostering for many bull terriers and found them good homes to live in. People buy these guys and then realize they can't live with the breed. What a shame.
Never did remarry. Too scared to. Found true love; my soul mate once but it was just wrong timing for us both. One day would like to find someone to grow old with and enjoy the companionship and the love of another. Been single so long, don't even know if it would work! :) Just so much stuck in my ways and each time I think I will start to look and have communication with someone I decide now is not the time. Talked to one person who right off the bat wanted me to call him and I put it off and then finally did call him. Thought maybe he was telling a bunch of fibs to me (said he was a Ph.D but I doubt it) because of the way he spoke, where he lived and the kind of vehicle he drove. That and the fact that he asked me to call him the next night caused me to tell myself "Oh no!" This was going to be a cling-on and I could not handle that.
My sister took me to Ireland in 2005 and what a wonderful country! I was there for 2 weeks and it just wasn't enough! The Atlantic is so blue, more blue than here! Thatched cottages, ruins of old cottages (can you imagine the USA leaving old ruins all over the land).
School Story:
(If you are a Guest Member please describe your relationship to the Class of 1969)
Can I remember back that far! Come on . . .
So many people I remember from all different groups. I have run into Zoe Rygh, Kit Olmert, Gary Kipple ('68), Gail Watson ('68), and Jens Rygh ('68), and others, at the 1968 class reunions and down at the pool at Bruce Guinns and then at the Temple Hills Swim Club. The football games, the dances, so many things to remember. One thing that stands out is walking home with April from school and a car-full of guys coming down Temple Hills Road and mooning us. It was so quick that I didn't realize what it was at first and then I laughed all the way home and just couldn't stop. Crazy and wondrous times are the teen years. I look back and don't remember a lot of my lifetime since I was a child. Bits and pieces and certain things stand out. But I often wondered how others saw me. Back then we had the Twiggy era and I was a really fat kid but always had friends from Crossland in both the collegiate and block groups LOL. I wonder too why I didn't go to the Prom, or don't remember all the games I went to, and I barely remember my graduation. I remember being outside after it with my sister and my Dad but nothing else. The person I am today must have been interested in a lot of the things going on during our Crossland tenure and I ask myself why I didn't join a lot of stuff. I do know I had some fun there at Crossland and these times are fond memories. :)