Crossland High School "Class of '69"


Home of the 1969 Cavaliers . . . Temple Hills, MD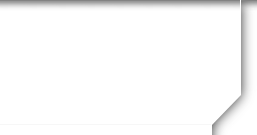 Judith (Judy) K. Ridgeway Brunclik
Profile Updated:
January 27, 2017
| | |
| --- | --- |
| Residing In: | Millville, DE USA |
| | |
| --- | --- |
| Spouse/Partner: | Richard Brunclik |
| | |
| --- | --- |
| Occupation: | Retired (IT Specialist) |
Children:
We have 2 sons, Doug 44 and Gregg 35. Doug works for UPS and Gregg works for the Senate Recording More…

Studio at the Capitol.
Yes! Attending Reunion
How did you find crossland1969.com ?
reunion newsletter
Single/Married/Separated/Divorced/Widowed
Widowed
How/Where did you meet your Spouse/Partner:
After high school I went to the National Legal Secretarial School In Hagerstown, MD. Once I completed the program, I worked for the General Counsel's Office at the General Services Administration for about a year.

While in Hagerstown, I went home with my roommate and she introduced me to my husband. Yep, we met on a blind date. We got married in 1971 and moved to Irwin, PA. I lived there only 2 years before we moved back to District Heights, MD for better job opportunities.
Grandchildren:
Doug has 3 children, Justin 20, Jenna 17, and Jayson 14. Doug was blessed with triplet girls Caroline, Charlotte, and Catherine; born October 21.

Gregg married Kristen Marlowe in 2012 and has one daughter, Haylee 15 months.
What have you and your family been doing since graduation:
I watched kids for a while since we had a little boy. Rich had worked for Westinghouse but when we moved to Maryland he worked for my brother's AC/HVAC company. Within 5 years he also went to work for the Federal Government. Rich retired from the Defense Intelligence Agency in 2005.

Watching kids wasn't for me, so I started back to work with the Federal Government again. I held positions as a Secretary for the National Records Center, National Archives, and the Census Bureau. Just when computers hit the workforce, I went back to school under a program at work. I built computers, ran cable, setup networks, etc. etc. I worked as a LAN Manager for 10 years before focussing on one application, email! I continued working as an IT Specialist for the Census Bureau as a supervisor to a staff that created all email accounts at the Bureau and provided email support. I retired in January 2009. Two days later, I was hired back as a contractor working in the Telecommunications Office at the Census Bureau. I am spending the next few years transferring my knowledge of email support to my replacement and I am backup to the lead technician for Voicemail Integration.

Well my contracting job lasted almost 4 years. After a brief break, I went to work for Recorded Books and spent only 5 months on the Help Desk and as Library Liaison. I decided to retire to Delaware.

Two weeks at the Beach and I got a part time job doing what I love! I work about 24 hours a week at Salty Yarns right on the Boardwalk in Ocean City. Whats not to like about this job--I get to look out at the Ocean every day and help folks with needlework. Ahhhh, Retirement is Nice!

Rich and I have travelled some but hope to do more when I truly do retire. I use to ski but since I feel off a ladder and broke my heel and messed up the rest of my ankle, I had to give that up. I had surgery recently to correct some of the problem but it will never be the same. Can't complain too much because I can still get around. I also do counted cross stitch (keeps me sane!). I keep pretty busy with family duties.

2015--on October 15 my husband, Rich, passed away after a short battle with lung cancer. He had other medical problems which prevented him to continue treatment.

2017--still living in Millville DE enjoying the beach
School Story:
(If you are a Guest Member please describe your relationship to the Class of 1969)
Wow, so long ago. I started my high school days at Central High School in Seat Pleasant which was closer to where I lived. I transferred to Crossland in my senior year in order to drive my brother, Mark Ridgeway, to the Vocational School.

I struggled in my Senior Year, Crossland's grading system was pretty strict and I knew only a handful of people. Central High School style of dress was teased up hair and short skirts with rolled down socks and deck tennis shoes or mulligans. Crossland was a whole different style. It took me a while to let my hair down and change my style of clothes.

I was pretty shy and certainly felt out of place at times. It was hard to make friends since I lived on Walker Mill Road and didn't live close to school.

Funny, years later our very own English Teacher, Mrs. Carole Silbaugh was the minister at the Huntingtown United Methodist Church. Sure hope she didn't remember my grades! Chris (Absher) Ousler also goes to the same Church.
Posted on: Apr 11, 2019 at 4:33 AM