Crossland High School "Class of '69"


Home of the 1969 Cavaliers . . . Temple Hills, MD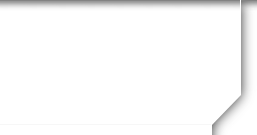 Peter (Pete) A. Mirones
Profile Updated:
May 21, 2023
| | |
| --- | --- |
| Residing In: | Tampa, FL USA |
| | |
| --- | --- |
| Occupation: | Retired Teacher/Track & Field Official NCAA, USATF & FHSAA |
Children:
Kristen 24 Brevard College, NC -Law Enforcement
Peter Jr. 34 U of West Florida-Food Management
How did you find crossland1969.com ?
Searching
Single/Married/Separated/Divorced/Widowed
Married
Date Married:
August 22, 1981
How/Where did you meet your Spouse/Partner:
At Progress Village teaching.
Military Service? If so, Branch, How many years and Where serviced?
N/A
What have you and your family been doing since graduation:
UPDATE;
Sweet Jesus, it's October 2021 and teachers are resigning everyday. So who are they going to call. The retired teachers that stuck it out for 40 years. Yes I'm back in the classroom teaching Geometry and Algebra II Trig Honors classes at Freedom High in Tampa. Thank God I have an intern from USF because I have to clue what they are talking about. I record the grade and take attendance. Yes we have those skipping class and tardies. I barely got through Geometry, they just need a teacher in the classroom certified in anything.
What a ride, and it ain't over yet....went to Maryland/PGC transferred to University South Florida, ran Cross Country/Track. Loved it so much I ran after my collegiate experience for Reebok and Asics.
BA Education, M.Ed-Graduate school at USF did my 5th year under NCAA rules not sure if I did it to run one more year, or actually learn something. Teaching and Coaching since 1976. Went to USF,Florida State U. ,and the U. of the District of Columbia for all my Graduate years in education training. Have been involved in running since I left DC. I actually came back to DC to teach in 1987-88, but was offered another coaching position in Florida. I was XC Coach of the Year in 1989. Was hired to coach at University of St. Leo, and won two years runner up Sunshine State Collegiate Conference. Still work for Gator Nation and the Seminoles as Track & Field Official on weekends during the Spring. Teach and coach and have been doing it for 38+ years. I run everyday and love it. My son goes to USF and very proud of him. Peter Jr. wants to be a teacher like me. My daughter Kristen is in Middle School and swims on the swim team at Hunters Green where we live. My wife started running soon after we were married and ran 19:19 5k. Did not get married until I was 30+, spent all that time training 90 to 100 miles a week running, not riding in a car. Met my wonderful wife Delia at work 28 years ago, who puts up with me and my running and coaching and having the team over for dinner.
It is truly amazing to me how all of us have taken a different path to make ourselves what we are today. Our life experiences have been so vast. No matter what we did, we made an impact on someone or something. I am still making those impacts on kids at the High School level, making sure they take it seriously, I didn't. Some of us have been married once, others a few times more. What ever we did in our lives we did because it was best for us at the time, and many times we had no other option. Life sometimes is not fair, those who were leaders in high school may not be the leaders today. People change and gain far more experience than you think. Some fell off the wayside and could not recover. Many of us survived, and some did not. My family wanted me to stay in the DC area and work for the Government like my sister did. I did not want to take that path, there was a whole new world out there, that I wanted to see and experience.
The one person that has stood beside me since we were married has been my wife. We actually took off from working for a while and lived in a cabin in the mountains around Asheville, so I could train at a higher altitude and focus on getting stronger, faster in 5k and 10k races on the track. Yes running performance was important, when you run against guys that ran for SEC schools, you better do you homework. Chasing that Olympic Trails dream takes over your life, you can't do it half way. Should I have ran for Crossland, yes, but it wasn't what God had planned. Of course all this was before children came along. We all have been through something in our lives, and it ain't over yet. The days of Temple Hills and Apple Grove are far gone buddy. I am not sure I want to go back to that time. But the one thing that will be a constant , just take I-95 North and DC will always be there. But wait there's more.....
School Story:
(If you are a Guest Member please describe your relationship to the Class of 1969)
I should have ran Cross Country at Crossland. I can't remember any bad moments except my parents had to deal with my friends, and that was through changing their beliefs, that was going to happen anyway. Hanging around with the Thespian Group, I should have been running. Concert Choir with Mr. Warner, what a great guy. Mr. Messina's and Mr. C's Drama class. Transfered from Central High to Crossland, what a different world that was for me. Living in Apple Grove. Remember my buddy Fred Brokenrope who would enlighten me on the ways of not being so uptight about things. I always thought that Crossland had a life of it's own.