Crossland High School "Class of '69"


Home of the 1969 Cavaliers . . . Temple Hills, MD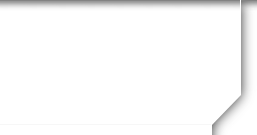 Geoffrey (Jeff) L. Fisher
Profile Updated:
January 2, 2020
| | |
| --- | --- |
| Residing In: | Arlington, VA USA |
Single/Married/Separated/Divorced/Widowed
Married
Posted on: Jun 13, 2020 at 8:33 AM
Happy Birthday friend. Please stay safe, heathy, and fart. I mean smart. ????
Hope you had a great Birthday!
Hope you have a Happy Birthday! You are much appreciated.
Laurie & Jeff Fisher
Hi Nancy,
Hope all is well. This is long overdue, but I didn't forget my promise to send you a "Flash Drive/Memory Stick" of the Jam session and a few photos from the reunion weekend. If you will send me your address to gfisher733@verizon.net, I'll get this in the mail to you pronto.It was so nice to see you at the reunion. I only wish we had made more time to catch up and enjoy a few laughs.Guess we'll both have to stick around at least to the 55th.
Fondly,
Jeff
Posted on: Aug 26, 2019 at 3:38 PM
Dear Liza,
Took the Ferry from Georgetown, to Alexandria,
to National Harbor on Sunday with Carmen, Laurie,
and Don. We rode the Ferris Wheel as promised, and
had a wonderful day! Thanks for you encouragement.
So happy to see you again and spending quality
time catching up with you.
Sincerely,
Jeff
Posted on: Jun 13, 2019 at 4:33 AM
Posted on: Mar 30, 2019 at 5:44 PM
Jeff are you and Don coming to the 50th. I will be coming and Erich and I are also looking to put together a Summerfield Smith reunion jam that Saturday afternoon. Would love to see you.
Posted on: Oct 13, 2014 at 9:15 AM
Joe,
So happy to see you've resurfaced. It's been too long! I did want to clear up a misconception. I was reading Bill Danka's note, and am more than a little dumb founded.
I had a conversation with Bill at the reunion, yet he wrote you that only he and Mike were there from the "old neighborhood". Duh!
Posted on: Oct 13, 2014 at 9:00 AM
Melinda,
I've thought about writing you a note on several occasions since the reunion, only to procrastinate for one reason or another. Frankly, I'm more than a little bit embarrassed
that it has taken me this long! However. it's important ........ I wanted you to know how much you impressed me, before, during, and since the reunion with your many acts of kindness. Please know that your efforts were noticed and greatly appreciated by myself, and I'm sure, by others. I wish you the very best.
Posted on: Sep 10, 2014 at 9:24 AM
Cindy, Thank you so much for your kind note, and for your efforts to make our reunion weekend so memorable. Know that you are truly appreciated by both Laurie and myself. As to the question " Are the details clear" (LOL) ....... I can say it is "abundantly clear" that you are uncomfortable with your squeaky clean persona in high school. What is also "crystal clear" is that you must have been incredibly SMART to have fooled all your classmates and your parents! Somehow, I find you even more attractive now that I know there was a "bad girl" underneath all that sweetness! (LOL)
Posted on: Jun 18, 2014 at 1:23 PM
Hi Jean,
Thank you for your thoughtful email. It was so nice to here from you. I received your email a couple of days prior to Laurie and I going on vacation to Sarasota and simply had very little time to respond prior to today. Moving is always difficult, however I know Arizona has a special place in your heart, and I am truly pleased that you have the opportunity to relocate. I'm sorry to learn that you won't make the reunion, but it sure sounds as if you've got some fun times planned. I'm still trying to convince Don to attend, however he is extremely busy and still up in the air. As for Laurie and myself ....... Laurie wants to retire at 70 (3 more years). My plans are to sell my company within the next 2 years, and then I'll be put out to pasture (lol). We are having an ongoing debate regarding what we want to do at that point. I'm leaning toward a warmer climate, unfortunately neither of us can agree where that will be. Laurie wants to maintain a residence here in Virginia and purchase another home/condo in a warmer climate where we would live in the winter. Time will tell ! Otherwise, our health has been good and have no complaints. Thanks again for staying in touch, and keep me up to date on your move.
How is Jane?
Sincerely,
Geoff