Crossland High School "Class of '69"


Home of the 1969 Cavaliers . . . Temple Hills, MD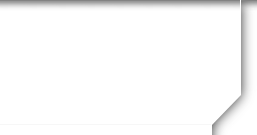 James (Jim) S. Davis, Jr.
Profile Updated:
July 13, 2014
| | |
| --- | --- |
| Residing In: | Fort Washington, MD USA |
| | |
| --- | --- |
| Occupation: | (Owner-President/CEO/Founder) |
How did you find crossland1969.com ?
My Sister Jody found it
Single/Married/Separated/Divorced/Widowed
Divorced
What have you and your family been doing since graduation:
Developing (9) companies and launching Subsidaries like.........Our Serious Passive Income Program YOU can visit on the web called:
www.SixFigureClub.com

This is a "Private Special Invite" to all Crossland Fellow Students, Family & Friends....as the Owner I am WAVING the $150.00 Connect Fee for everyone who chooses to join our "Private Members Only - Six Figure Club". I teach YOU ************* ONLY YOU CAN ************
• Explore the Who, What, Why, When, Where, and How Our Private Members (with-out labor) Receive The Outstanding Returns of America's Top 5% Earners...
• How would you like to PAY-OFF up to 100 % of your BILLS/DEBTS ….MONTHLY…Using (OPM) Other People's Money???
• We Will provide an over-view on "How – To"…. EARN a minimum of 18% Annually which is paid MONTHLY at 1.5% AND up to 60% Annually, which is paid MONTHLY at 5% USING O.P.M. (Other People's Money)!!! Go to: www.SixFgureClub.com
School Story:
(If you are a Guest Member please describe your relationship to the Class of 1969)
Loved Drama Classes (Thats why I enjoy Sales, Mkting, and business development). My Football, Track and Wrestling Championship team sports were enjoyed as it gave me the drive to excel in several arena's. Became the Maryland State Archery Champion...Twice! Continued Education at George Washington Univ. in DC. Became a Reg. Financial & Investment Advisor and established My firm 35+ years ago......
Posted on: Mar 22, 2019 at 4:33 AM