Crossland High School "Class of '69"


Home of the 1969 Cavaliers . . . Temple Hills, MD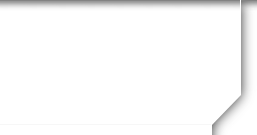 Linda Capps Cox
Profile Updated:
January 16, 2021
Yes! Attending Reunion
| | |
| --- | --- |
| Residing In: | Seneca, SC USA |
| | |
| --- | --- |
| Spouse/Partner: | Michael Cox |
Children:
Melissa born 1980
Michael born 1982
How did you find crossland1969.com ?
Julie Lloyd Tazelaar
Single/Married/Separated/Divorced/Widowed
Married
Date Married:
May 6, 2000
How/Where did you meet your Spouse/Partner:
Junior high school but remet at the 30 year reunion
Grandchildren:
Madelene born 2000
Sydney born 2002
Adelaide born 2017
Great granddaughter Thea 2018
What have you and your family been doing since graduation:
Retired from Federal Govenment and we're full time RV'ers traveling the country, for nine years when our great granddaughter was born, we moved to Florida to be closer to her and my daughter and family.
Posted on: Aug 31, 2019 at 2:43 PM
To all our friends, new and old, who are in the path of Dorian, if you need to evacuate our home is open. We're in upstate SC. Message me if you need "shelter from The Storm" and I'll send our address. Or email us at coxnomad@hotmail.com. If you're staying put, please be safe. Our prayers go out to everyone in the storms path.
Posted on: Aug 21, 2019 at 7:54 AM
How are you???? Are you coming to the reunion?
Posted on: Feb 08, 2019 at 8:28 AM
Posted on: Jun 04, 2018 at 4:33 AM
Posted on: Nov 18, 2017 at 6:42 PM
Posted on: Jan 17, 2017 at 9:12 PM
Bless your heart and congratulations on your marriage. At the 30 year reunion, I reconnected with Michael Cox and we were married ten months later. We have three kids (separately) and four grandkids. Two marriages coming in 2017 and 2018. My heart goes out to you and all you've been through and handled well. God Bless.