Crossland High School "Class of '69"


Home of the 1969 Cavaliers . . . Temple Hills, MD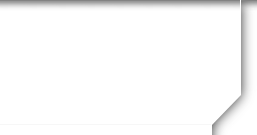 Carolyn (Peanuts) B. Butner Wyllie
Profile Updated:
February 10, 2019
| | |
| --- | --- |
| Residing In: | Ocean Springs, MS USA |
| | |
| --- | --- |
| Occupation: | Interior decorator |
Children:
have 7 Children David born Feb 1970, Jim born Nov 1974, Samantha Born Nov 1976, Pamela born June 1983, More…

Christina born Sept 1984, Joe Jr born Feb 1987 and Patrick born in July 1995
How did you find crossland1969.com ?
was sent to me
Single/Married/Separated/Divorced/Widowed
Married
How/Where did you meet your Spouse/Partner:
I met Joe in Little Rock Arkansas was just divorced from the guy i married in school statred dating and then we were married in June of 83 have 4 children with Joe and we have been married for 26 years Joe is my best friend.
Grandchildren:
Kaitlyn June 1998, Abbie born August 2004, Madison born, July 2005, Evinn born Feb 2007, Ethan born Jan 2009 and new Grandbaby due in July 2009
What have you and your family been doing since graduation:
Got married before graduation that marriage lasted 13 years the greatest thing from the marriage is I grew up and I had 3 wonderful children. After this I found my best friend and he is has been there for 26 years and we have had 4 wonderful children Joe has been the father for all the kids and he is a great one at that.
School Story:
(If you are a Guest Member please describe your relationship to the Class of 1969)
Loved Crossland got in to little trouble but I loved to Dance. My sleepovers with Whitey , Harriet and Lucy were very memorabile sometimes I wish I could go back just to visit my friends again. My Best friend was Debbie who passed away and I miss her to this day. Remember getting in to fight in hallway with Kedrie Sleaman some of you may remember that I went to her class and called her out why did I do this your guess is as good as mine I do remember going steady with John Foster now that was a guy back then you all remember the song about the blocks and the macs Linda Edwards created that wow what memories miss all of you
Dear Sharon it has been so many years since we have talked the past years have been hell with this virus we lost a daughter to that virus and my son had to move back home because of the family did not want him in their home god this whole virus has been kicking butt Joe and I also came down with it but we recovered I wish my daughter in law could have it is hard on all of us I hope you are doing good I know we have been distant and for that i am so sorry you have been a good friend and I only hope we can visit again someday I love you Sharon and I am alwaus here
Posted on: Feb 05, 2019 at 11:55 AM