Crossland High School "Class of '69"


Home of the 1969 Cavaliers . . . Temple Hills, MD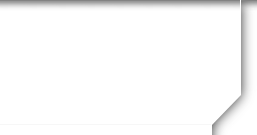 Steve Bostic
Profile Updated:
January 23, 2011
| | |
| --- | --- |
| Residing In: | Statesville, NC USA |
| | |
| --- | --- |
| Spouse/Partner: | Gina (Spencer) |
| | |
| --- | --- |
| Occupation: | Retired Metropolitian Police Department Wash. DC |
How did you find crossland1969.com ?
From an email I got
Single/Married/Separated/Divorced/Widowed
Widowed
Date Married:
May 18, 1985
How/Where did you meet your Spouse/Partner:


Met the love of my life at a bar in Waldorf MD. She was a bartender there and I was there with another date. When we left the bar the lady i was with told me I should go back in there sometime because the bartender was very interested in me. I didn't notice anything but I'm glad that gal dumped me because I would have never met my second wife and had the best I could have ever had for 20 years. Unfortunately Gina died of breast cancer in August 2005. I miss her everyday of my life.
What have you and your family been doing since graduation:
After graduation I worked for a while at Western Auto in Marlow Heights. Not much of a future there and so I joined the DC Police Department in November of 1970. Met my first wife and stayed married to her for about 7 years. It just didn't work out as we were headed in two different directions and ended in divorced. Met my second wife Gina in 1980 married her in 1985 and retired from the Police force in Dec of 1990.

During my spare time I played in a few bands around the Charles County area and performed solo in a few of the local bars singing and playing guitar. Haven't played it much in the past 10 years or so but still love to sing and so I hang out at a few places that do Karaoke and that feeds my ego pretty well. :) The link above is a link to some karaoke I have done....when you get there select the RECORDINGS tab!

After I lost Gina in 2005 I decided to sell the house and move to North Carolina and kinda start over again. A good friend (Tammy) of my late wife and I moved here together and we were doing just great. However, we had been trying to maintain a relationship 600 miles apart and it hasn't worked out and in January we decided to part ways but have still maintained a solid friendship.

I've met someone new since we parted, her name is Mary, she is in the picture I uploaded today. She is a nurse for Hospice and a wonderful person to be with. Never thought I would fall totally in love again but I've fallen for her like a blind roofer! I'm ready to get married again and I'm planning a proposal soon!
School Story:
(If you are a Guest Member please describe your relationship to the Class of 1969)
I was in Votech. Didn't do much there. Never really liked school and that whole scene. Not the kind of guy that would be at a reunion but wouldn't mind seeing a few old friends again.
Posted on: Aug 27, 2018 at 4:33 AM