Crossland High School "Class of '69"


Home of the 1969 Cavaliers . . . Temple Hills, MD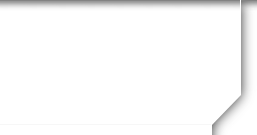 William (Bill) S. Bernard
Profile Updated:
October 26, 2015
| | |
| --- | --- |
| Residing In: | Forest Hill, MD USA |
| | |
| --- | --- |
| Occupation: | Director Flight Operations - Pilot MDState Police |
Children:
Shawn Paul Bernard - Born 1978
Craig Nolan Bernard - Born 1980
Charles Aaron Bernard - Born More…1981
Jason Edward Galbraith - Stepson - Born 1975
Todd Albert Galbraith - Stepson - Born 1983
Yes! Attending Reunion
How did you find crossland1969.com ?
Gary Doyle
Single/Married/Separated/Divorced/Widowed
Married
Date Married:
November 20, 1995
How/Where did you meet your Spouse/Partner:
State Police Bowling Team
Grandchildren:
Hailey Elizabeth Galbraith - Born 2006
Ryan Edward Galbraith - Born 2008
Sophia Elayna Galbraith - Born 2008
Cooper Rayden Galbraith - Born 2012 (My little man)
What have you and your family been doing since graduation:
I joined Maryland State Police in 1972. Retired as Lieutenant in 1997, went to Spring Hill Florida for a year and returned to Maryland as a State Police medevac helicopter pilot. I have 42 total years in the State Police with 35 years in the Aviation Command. I started as a paramedic in the Aviation Command in 1977 and became a pilot in 1983. The majority of our missions are medevacs to Shock Trauma Centers around the State. We also do search and rescue, hoisting, law enforcement, homeland securty, disaster assessment, etc. It has been an exciting and rewarding career. There is absolutely nothing more gratifying than being involved in saving someones life. For 11 years and currently I am the Director of Flight Operations. Lisa and I spend most of our free time loving our grandchildren. They are truly fantastic. In February 2015 we built a beautiful and large retirement home in Crystal River Florida and we go back and forth every month for 10 days or so using up my saved vacation time. Our home in Forest Hill Maryland is up for sale and I will retire and we will become full time Floridians once it sells.
School Story:
(If you are a Guest Member please describe your relationship to the Class of 1969)
Toilet papering people's houses. Even carried by Gary Doyle when leg was broken.We always rode in his Corvair convertible.He was my best friend at Crossland. Ginny Walsh and Iris Heissenbuttel toilet papered my house. Gary and I did Spanish Teacher Jack Smyth's car. Studying for Chemistry at Bob Bosler's house. Dunking basketballs at the 9 foot baskets at the elementary school with Nick Mona and Laddie Prohaska, Phil Taylor and others. Spending the summer after graduation at the Andrews Officer Club pool with Liza Lutz and Doug Sills. Doug was killed later that year in a car accident. Gary, Ginny, Dave, Nick, Doug, Liza, Candy,Bev, Brenda,Sandy, Donna, Iris, Bob, Jack, Doug, John, Cindy, Connie, and everyone else. I have missed you all and many times after high school wished I was back there again with all of you.
Posted on: Jul 15, 2019 at 4:33 AM
Posted on: Jul 15, 2018 at 4:33 AM
Posted on: Jul 15, 2015 at 4:34 AM