Crossland High School "Class of '69"


Home of the 1969 Cavaliers . . . Temple Hills, MD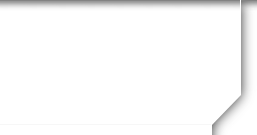 Kathyrn (Kathy) S. Howard
Profile Updated:
June 10, 2019
| | |
| --- | --- |
| Residing In: | tampa, FL USA |
| | |
| --- | --- |
| Occupation: | personal all lines insurance adjuster |
How did you find crossland1969.com ?
classmates.com personal notice of up and coming reunion
Single/Married/Separated/Divorced/Widowed
divorced
What have you and your family been doing since graduation:
I attended PG CO. comm. college.
Managed my first Federal Credit Union at 19 yrs old.
Became the loan officer at the Washington Post Federal Credit Union.
Went on to manage Interstate Commerce Commission Federal Credit Union.
Then went to school for insurance and joined the Liberty Mutual Ins co. as all lines insurance agent.
Moved to Tampa to get out of the cold and snow and have been here since.
Became an underwriter in Auto insurance over 660 agencies below me.
Now I'm retired and raising a wonderful little girl that is now 14.
School Story:
(If you are a Guest Member please describe your relationship to the Class of 1969)
Joined the wonderful world of Crossland at the tender age of 12. 7th grade. In my junior year I went to Baltimore Institute Prep.
Decided I wanted to graduate from Crossland and returned the last few months of 69 to graduate.
I was very proud to say I was a student of Crossland. She was a model school compared to the others.
I returned just this last year to see her and I was suprised at the sight of her.
Posted on: Aug 23, 2018 at 4:33 AM