Crossland High School "Class of '69"


Home of the 1969 Cavaliers . . . Temple Hills, MD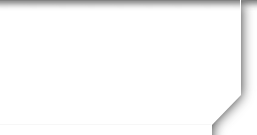 Ida C. Woodward Sturgill
Profile Updated:
May 26, 2015
| | |
| --- | --- |
| Residing In: | Jacksonville, FL USA |
| | |
| --- | --- |
| Children: | Ron, born 1973; Lisa, born 1977 |
Single/Married/Separated/Divorced/Widowed
divorced
Grandchildren:
Jackson, born 2004; Walker, born 2006; Hannah, born 2007; Audrey born 2009
What have you and your family been doing since graduation:
In 1970 I went to work for the postal service - a few years later I had two beautiful children - postal service moved me to Florida in 1994 in a job that involved a lot of traveling - got to see a lot of places in the USA while I traveled - worked 35 years for the postal service and retired June 2006.

Now I get to enjoy my grandchildren and my retirement!
Classmates of Class of '69',

Hope this note finds you well and enjoying the start of spring!

I and two other classmates (Cindy Wert Rohz and Betty Bush Waldron) have been going to Naples, FL for a week of beach, plays, shopping, etc for the about 5 years. We are heading to FL next Monday 18th and so looking forward to the vacation.

When we were there 2 years ago, we contacted the classmates in FL. Happily we ended up with about 8 of us and we had a great time together.

So we would like to do the same and get as many classmates together for dinner. The days we are available are Thursday 21th or Friday22nd late afternoon or evening.

Please let me know if you can come and how many so we can make reservations. Also if you know of any classmates around the area – please let them know also so they can come too. I am tiring to email everyone I know who is living in FL (from the CHS site).

Thank you and see you soon!

Becky Hickcox Cyr
334-430-9109
cyrbecky@yahoo.com
What a wonderful teacher! She loved us like we were her own daughters. I remember all the class trips and all our crazy stunts! God bless her she deserves a special place in heaven for putting up with us. May she rest in peace.
It was great to see you at the reunion. I'll see you at the 50th. Those are great pictures that you posted.