Crossland High School "Class of '69"


Home of the 1969 Cavaliers . . . Temple Hills, MD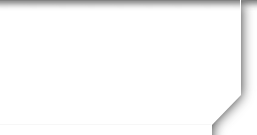 Sharon R. ('71) Eanes Pearce
Profile Updated:
August 19, 2015
| | |
| --- | --- |
| Residing In: | Huntingtown, MD USA |
| | |
| --- | --- |
| Spouse/Partner: | Douglas L. Pearce |
Children:
Three Children
Matt, born in 1972
Michelle, born in 1973
Bryan, born in 1981
Yes! Attending Reunion
How did you find crossland1969.com ?
From a couple of friends
Single/Married/Separated/Divorced/Widowed
Married
Date Married:
September 30, 1989
How/Where did you meet your Spouse/Partner:
Doug and I met at Camp Springs Community Church in May, 1987. We married two years later. From 1978 - 2006, I worked in several law firms in the Alexandria/DC area. I worked at Swidler & Berlin as a legal secretary and then moved into the position of Secretarial Manager. In 2006, we decided that I would no longer work outside of the home. In June, I resigned my position and enjoyed the summer. However, my family was in need of a grandma who could take care of the grandchildren. They didn't have to ask twice. I have never regreted our decision for me to stop working. I have so enjoyed the last few years of caring for my grandchildren. Once they begin school, I will really miss them being with me. I have also been volunteering with Calvert Hospice since 1992. I mainly work with children who have lost a parent/sibling/friend. Hospice has an 8-week program where I am a facilitator. We talk about the person who died, feelings, memories and how to say goodbye.
Grandchildren:
Nine grandchildren,
Devon, 17
Alexijandra, 11
Ellyanna, 8
Emma & Erin , 9
Hope 7
Emmi, 5
Braydon, 3
Jordyn, 1 1/2
What have you and your family been doing since graduation:
We love to travel, camp, walk on the beach, read,
try new and different restaurants.
Posted on: Jul 15, 2019 at 4:33 AM
Posted on: Jul 15, 2018 at 4:33 AM