Crossland High School "Class of '69"


Home of the 1969 Cavaliers . . . Temple Hills, MD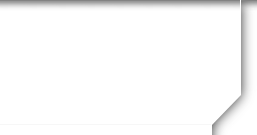 Edwin (Bill) Chamberlain, III
Profile Updated:
August 14, 2009
| | |
| --- | --- |
| Residing In: | Lutz, FL USA |
| | |
| --- | --- |
| Occupation: | Colonel, US Army (Ret) |
| | |
| --- | --- |
| Military Service: | Army |
| | |
| --- | --- |
| Children: | Five children; three girls and two boys. |
Single/Married/Separated/Divorced/Widowed
Married
How/Where did you meet your Spouse/Partner:
At West Point
Military Service? If so, Branch, How many years and Where serviced?
Graduated from West Point in 1972, then spent 30 years of service as an Infantry Officer, commanded from the rifle platoon (44 soldiers)though the brigade combat team level (4300 soldiers). Spent my first 6 years in the 82d Airborne Division, then the remaining 24 years in the mechanized infantry. Commanded the 1st Battalion 18th Infantry Regiment in Desert Storm and led the "hail Mary" attack into the Euphrates River Valley on the far western flank of that attack as part of the 24th (Victory) Division. Have served on every continent except Antartica. Currently serving as the Honorary Colonel of the 18th Infantry Regiment.
Grandchildren:
Two grand daughters and two gandsons.
What have you and your family been doing since graduation:
Serving my country 1972-2002. Writing a few war novels. Writing for the Chicago Tribune for a couple of years. Renovating my farm house in LaPlata, MD which is for sale along with the 39 acres it sits on. (any takers out there? Cheap at $649,000!!!)
School Story:
(If you are a Guest Member please describe your relationship to the Class of 1969)
I left at the end of our junior year to go to West Point but came back for our graduation. I was the fellow in the white uniform at graduation- couldn't afford the cap and gown rental fee on cadet pay!