Crossland High School "Class of '69"


Home of the 1969 Cavaliers . . . Temple Hills, MD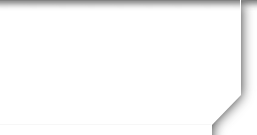 Michael Looney
Profile Updated:
August 4, 2016
| | |
| --- | --- |
| Residing In: | Temple Hills, MD USA |
| | |
| --- | --- |
| Occupation: | Disable/ Retired |
| | |
| --- | --- |
| Military Service: | Air Force |
Children:
I have three spoil rotten females dogs, who are my life and soul, they make me smile they love me and More…

ask for nothing, but food and a roof over there heads, and for me to give them a hard time, always picking on them, and they love it. I have Snowflake, Sugar, and Shadow, and they are all special to me
How did you find crossland1969.com ?
On line
Single/Married/Separated/Divorced/Widowed
Divorced
Date Married:
which time I was married twice
How/Where did you meet your Spouse/Partner:
I don't think that it really matter now
Military Service? If so, Branch, How many years and Where serviced?
I was in for four years went to the Asian vacation spot that they lied about no half naked girl on the beach, never saw a beach while I was there, don't like to talk about my time there
Grandchildren:
Shadow is the granddaughter of Snowflake
What have you and your family been doing since graduation:
After I got out of the military I went into trucking, and I had my own truck at one point late in my career, until I had my heart attack( I have proof that I have a heart and I have pictures) in 1997. I have been in and out of hospital since then with 31 heart operations. They say that only the good die young I guess that doesn't mean I am good, or I just don't want to go yet, beside who would spoil my dog if I am gone.
I was also a firefighter with the Silver Hill fire Department for over 6 year until my work kept me gone for most of the time.
I also was taking care of my mom who now has Alzheimer, it a shame to see someone that was that active be this way now, we are lucky if she can remember who we are when she see us now.
School Story:
(If you are a Guest Member please describe your relationship to the Class of 1969)
I did my best to get out without being seen, but that didn't happen, but I do miss some of the people that I knew back then, and I can't believe we had are hair like that, now for some I bet we wish we had our hair back, so far I am lucky to still have mine During school and after school I have been a member of the Silver Hill, Vol. Fire Department, this has always been the pride of my life, helping other who are in need and trying to save there home, when they are on fire, and bring in the world a new child, all of this I am very proud that I was a part of it, I still belong, but no longer active, because of age and health, it a young man world, but I have always been there to help others, it how I was raised